Young Economists Program
This program introduces young students to the basic building blocks involved in the study of economics. Through fables, thought experiments and everyday examples, inner workings of the increasingly complex world around us is explained.
What skills will student learn from the course?
How to think like an economist
Impact of economics on our daily lives
Differentiate between good and bad government interventions
Use and limits of data in taking decisions
Course Feature
The course is 100% online and based on activity-based learning.
Designed and run by Industry Professionals
Small batch size of 15-30 learners
Highly engaging live classes
Instructor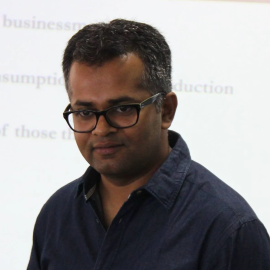 Kumar Anand
Kumar Anand is an economist with over twelve years of experience working with for-profit companies, government ministries and not-for-profit think tanks.
Know More